There is a great book "Mudlarking: Lost and Found on the River Thames" (2019) by Lara Maiklem  being read on BBC Radio 4 the moment. (Link will only be live for 30 days or so) here. It is inevitably, given that mudlarking is searching for intersting objects at low tide, very much tide infused.
About the book from Amazon
"Mudlark (/'mAdla;k/) noun A person who scavenges for usable debris in the mud of a river or harbour
Lara Maiklem has scoured the banks of the Thames for over fifteen years, in pursuit of the objects that the river unearths: from Neolithic flints to Roman hair pins, medieval buckles to Tudor buttons, Georgian clay pipes to Victorian toys. These objects tell her about London and its lost ways of life.
Moving from the river's tidal origins in the west of the city to the point where it meets the sea in the east, Mudlarking is a search for urban solitude and history on the River Thames, which Lara calls the longest archaeological site in England.
As she has discovered, it is often the tiniest objects that tell the greatest stories."
There are in fact a number of books about Thames mudlarking, as the river and its mud does contain and preserve many thousands of archaeological objects, both ancient and more modern.
For example
There is also a very active mudlarking Twitter feed run by Nicola White here 
here she is from a Tweet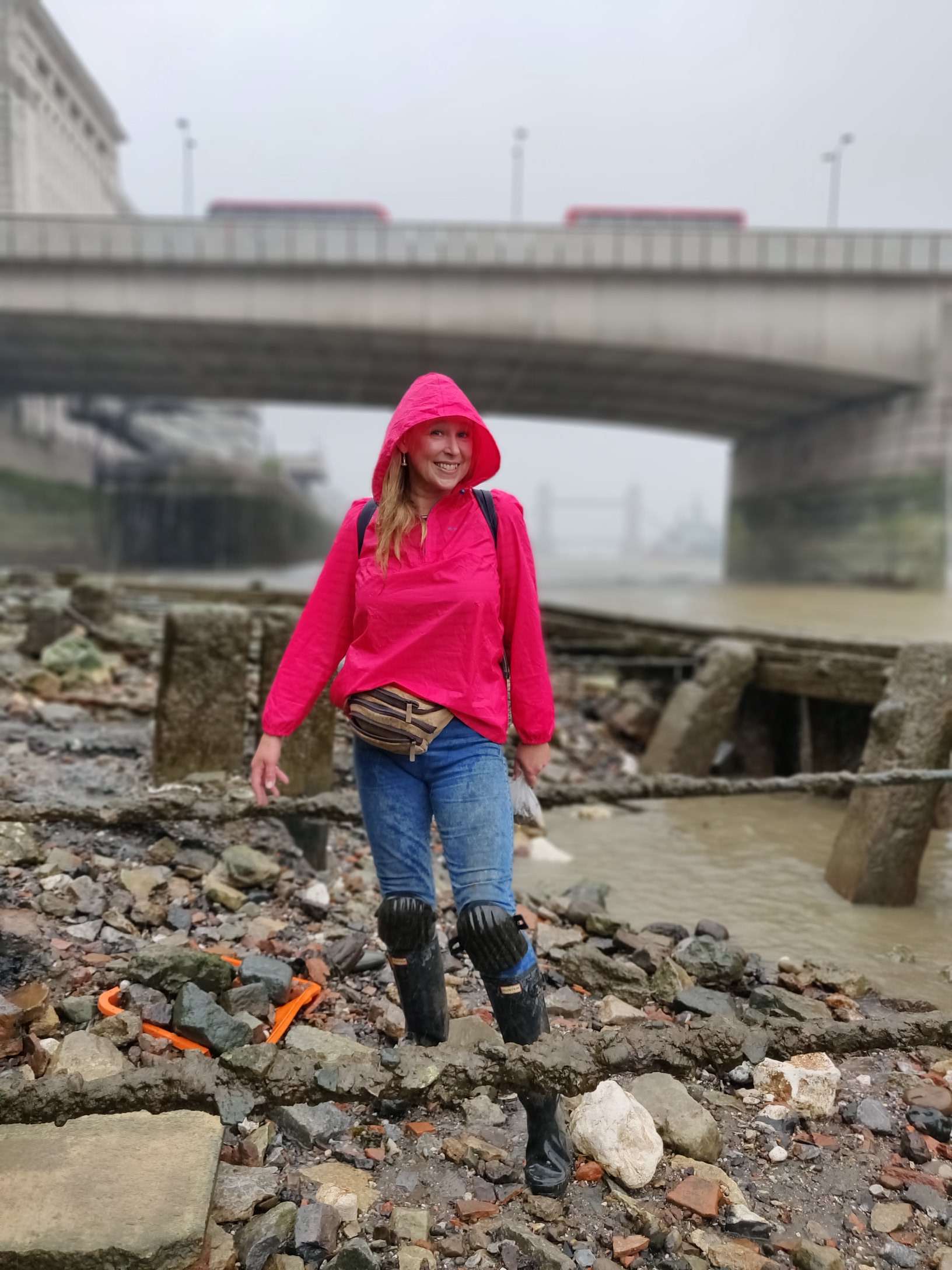 This feed has over 19,000 Followers and has done a similar number of Tweets